Waking up to the sound of elephants
15 Nov 2017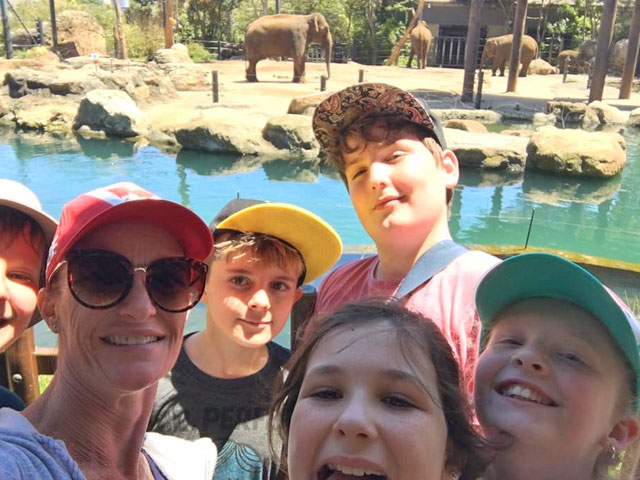 Our Lady of Nativity has the best learning-focused excursions ever with the recent Zoo Snooze camp a spectacular success.
Students slept overnight at Taronga Zoo and woke up to the sound of elephants. They wandered the zoo looking at exotic wildlife up close and personal and learnt more about the animal kingdom.
Taronga Zoo offers the sleeping bag camping deals for schools that allows youngsters to witness a spectacular sunset and sunrise over Sydney Harbour.
Principal Lisa Samojlowicz said a major reason for the zoo camp's success was the beautiful teachers that sacrificed family time to accompany our fantastic students to the zoo.
"Mrs Brown did an absolutely stunning job in organising the camp in every way and due to this, we were able to walk around the zoo enjoying the sights, sounds and getting to know our students in a different light. AMAZING!
"This is one of the many reasons I love my job so much - working with amazing people who are energised and enthused by working and relating to those students we care for on a deeper level than just Maths and English, but for ensuring the growth and development of the whole child!"
FaceBook
22 Sep 2022

Happy happy birthday to this awesome young lady today!! I hope you have had a fabulous day celebrating with your family and friends and there is plenty of yummy cake to eat. I can't wait to hear all about your birthday stories. 🎉🧁🎈👏🏻🎁🎊

21 Sep 2022

Happy happy birthday to this awesome young man today! I'm sorry I wasn't at school to celebrate with you but I'm sure you had a fabulous day celebrating with your friends! Enjoy your evening with family- I hope there is cake! 🎊🎁🎈🎉👏🏻🧁