Freezing Fridays
03 Nov 2017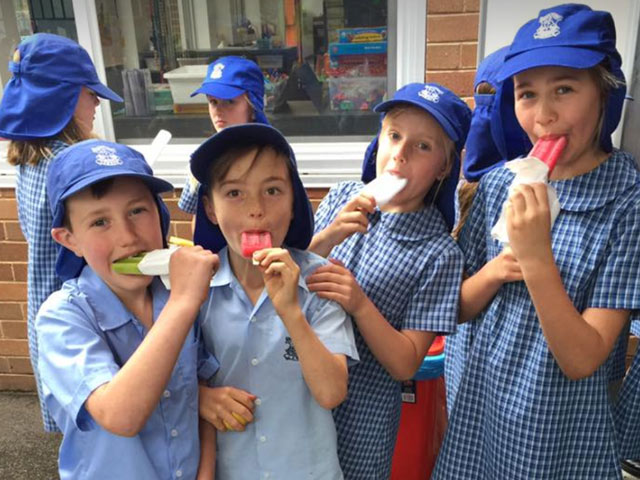 The school has launched 'Freezing Fridays' to raise money for Vinnies this year instead of collecting food for hampers.
We will use the money to buy food vouchers to give to members of our community.
And the lunchtime ice blocks cost only $2.
FaceBook
30 Nov 2023

Students spent time with Uncle Ted today as he shared stories of country and Aboriginal culture. We look forward to continuing our engagement with the Jarrara team from CSPD in 2024 to learn more about Aboriginal culture.

30 Nov 2023

Happy birthday to all these wonderful children who celebrated their birthdays in November. We all hope they enjoyed their special day.