Curious, confident and excited learners
03 Nov 2017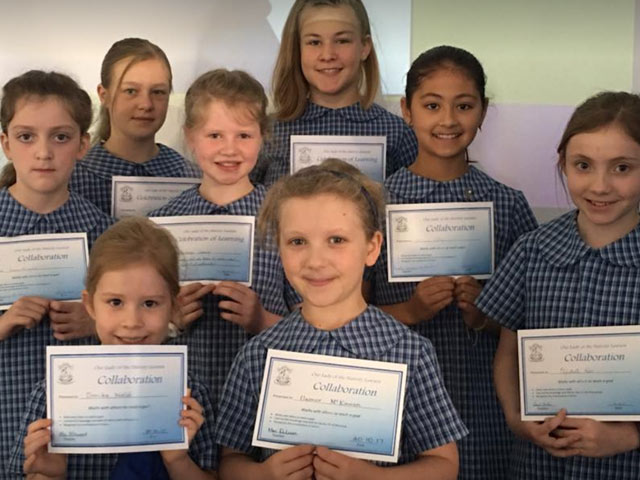 Our Lady of Nativity is committed to creating a faith filled environment in which it kindles the flame in constant pursuit of growth for every child, according to principal Lisa Samojlowicz.
"We yearn for our children to be curious, confident, self motivated and excited learners who meet the challenges of being creative contributors and innovative problem solvers," she said.
There is a famous quote "Education is a weapon whose effect depends on who holds it in his hands and at whom it is aimed."
Together we can achieve this call to action, and I sleep well at night knowing that this "little' community certainly is 'monumental' in effecting the lives of our children, due to our commitment to work together: students, parents, teachers and community.
Let us always remember the "light' we are and can be to others and appreciate the "light" others are to us.
FaceBook
22 Sep 2022

Happy happy birthday to this awesome young lady today!! I hope you have had a fabulous day celebrating with your family and friends and there is plenty of yummy cake to eat. I can't wait to hear all about your birthday stories. 🎉🧁🎈👏🏻🎁🎊

21 Sep 2022

Happy happy birthday to this awesome young man today! I'm sorry I wasn't at school to celebrate with you but I'm sure you had a fabulous day celebrating with your friends! Enjoy your evening with family- I hope there is cake! 🎊🎁🎈🎉👏🏻🧁