Captivate showcases talented students
08 Aug 2014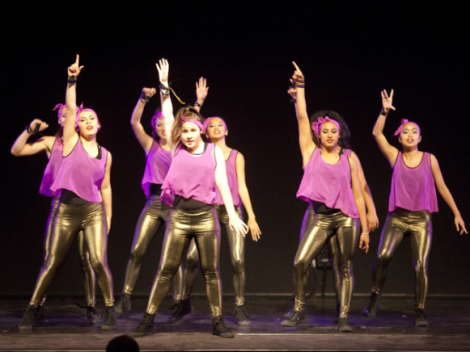 Dance students impressed the crowd with a range of dazzling performances
Hundreds of students from 35 primary and secondary Catholic schools from across the Diocese showcased their creative talents in a series of music, dance and strings performances throughout June, culminating in the 'Best Of' performance on 23 June.
The showcase events demonstrated the high calibre of choral, music and dance work from Catholic schools, under the Parramatta Diocese's creative and performing arts initiative, CAPTIVATE.
The program provides learning and performance experiences for students, as well as builds expertise and a sense of community across the system. CAPTIVATE is very popular with five new schools joining the program since last year.
FaceBook
22 Sep 2023

Stage 1 converted their classroom into an art gallery and enjoyed being art directors, gallery guides and artists when they displayed their artworks inspired by the work of Pete Cromer.

20 Sep 2023

Thanks Mr Frost for being the target and motivation for Stages 2 & 3 to hit their fitness targets. A great way to cool off after the recent heatwave.