Year 6 transition to high school
15 Nov 2017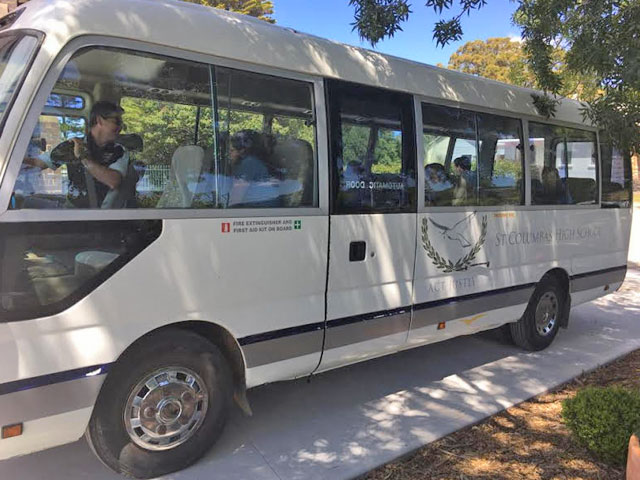 The transition to high school is an important time for our Year 6 students and a group boarded a bus to visit St Columba's Springwood to check out the "big school".
The move from primary to high school may be considered a key 'rite of passage' as students move from one level of schooling to another.
Such a move generally requires a change of school, mixing with a new and different peer group, learning new forms of school organisation and having many more teachers – with each perhaps having a different teaching style.
High schools are, in most cases, significantly larger than primary schools and students are required to move to different locations throughout the day for their various classes.
That's why Our Lady of Nativity takes extra care with its students in the transition to high school.
FaceBook
22 Sep 2022

Happy happy birthday to this awesome young lady today!! I hope you have had a fabulous day celebrating with your family and friends and there is plenty of yummy cake to eat. I can't wait to hear all about your birthday stories. 🎉🧁🎈👏🏻🎁🎊

21 Sep 2022

Happy happy birthday to this awesome young man today! I'm sorry I wasn't at school to celebrate with you but I'm sure you had a fabulous day celebrating with your friends! Enjoy your evening with family- I hope there is cake! 🎊🎁🎈🎉👏🏻🧁