Colour run fun at Our Lady of the Nativity Primary Lawson
28 May 2018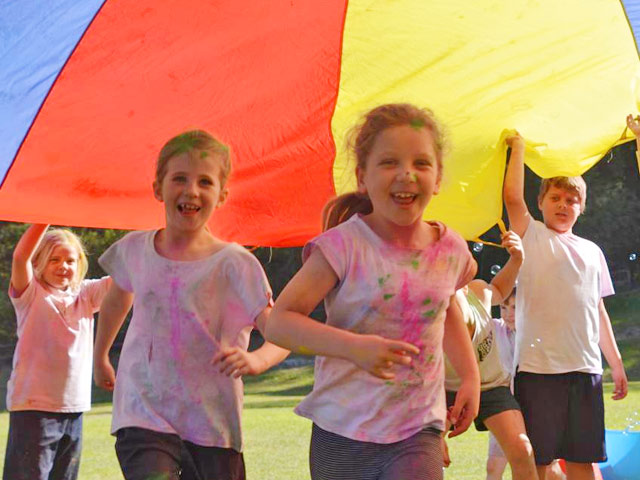 There were big grins and lots of laughter at Our Lady of the Nativity Primary at Lawson on May 24 as students took part in their first fundraising colour run.
Held on the school oval, the 100 students at the school were running through obstacle courses, balancing on beams, blowing bubbles and covering themselves in as much coloured powder and paint as they possibly could.
Principal Lisa Samojlowicz said students and staff had raised $9677 in four weeks, to go towards improvements in the playground, which included interactive play equipment, as well as technology for the students.
She said it was a fun day for everyone. "There were lots of smiling faces, lots of laughing, lots of dancing. We had the music on and ice-blocks when they finished," Mrs Samojlowicz said.
Colour runs, which have become hugely popular around the world in recent years, are thought to have started in the US in 2011 by Utah resident Travis Snyder.
FaceBook
27 Nov 2022

Happy happy birthday to this fabulous young man today - what a busy weekend full of birthdays for this family!!! I hope you too enjoy your day celebrating with family and friends again! I'm sure there'll be plenty of surprises and I can't wait to hear all about them tomorrow!!! 🎁🌈🎈🎊🍩🎉🧁

26 Nov 2022

Happy happy birthday to this awesome young lady today - double figures super exciting!!! I hope you enjoy your day celebrating with family and friends especially with this beautiful weather. I can't wait to hear all about it!!! 🎁🌈🎈🎊🍩🎉🧁